How to Access Microhost cPanel ?
As we know cPanel is the most popular hosting control panel. Every hosting providers use cPanel.
Today I will share steps how to access microhost cPanel. If you have web hosting with microhost so you can easily access their cPanel by using few steps which are mention below:- 
Step 1 – You need to Open Microhost.com after that click on My Account and log in to your microhost profile.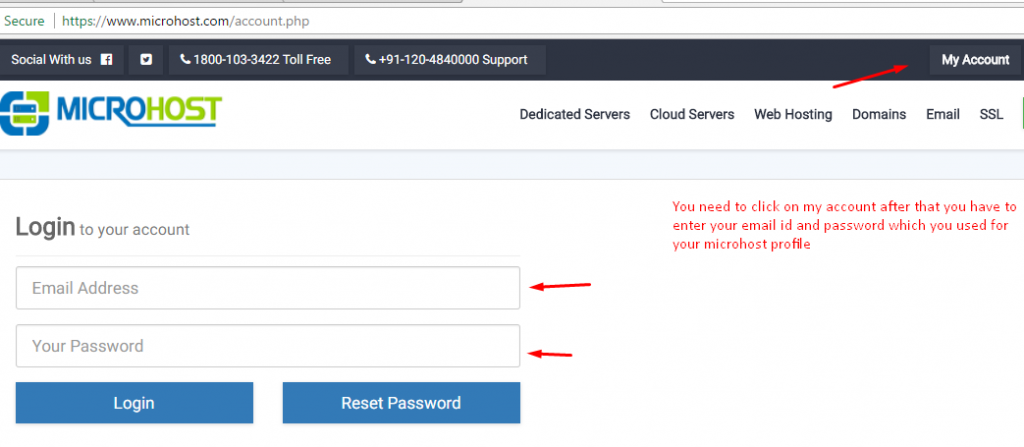 Step 2 – After login you will see services section in the drop down menu click on my services.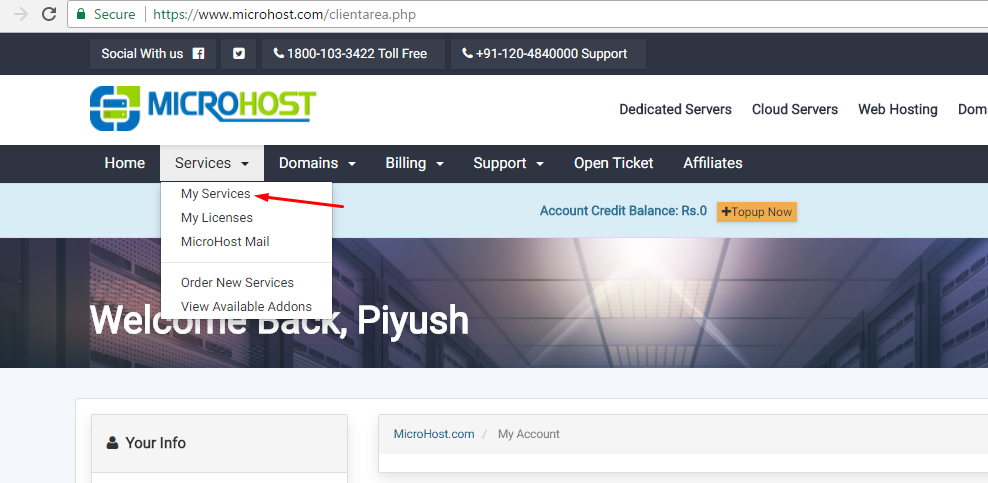 Step 3 – After Clicking on My Services you will see the list of your active services, Now click on active which cPanel you want to access.

Step 4 – Now you will see option login to cPanel under overview. That's all. Hope this tutorial helps you to access Microhost.com cPanel.

Don't forget to drop your feedback in the comment section below if you found this article helpful.