Everyone Know about GoDaddy. If you are newbie and going to start your website, so you must have a domain name and hosting. As we know goddady provides domains in just INR 99 for new users. Many users buy domains from godaddy and hosting from any other provider. In this case you need to point your domain on your hosting server, In other words we can say you need to change nameserver. It's also called server name.

Here is the steps how to update another hosting provider name server in godaddy or setup custom nameservers for domains registered with GoDaddy.
Step 1. Login to your Godaddy Account. Click on domain and Manage DNS.

Step 2:- Once you will click on Manage DNS you will be able to see DNS records. Under nameserver section select option custom and update your hosting provider nameserver.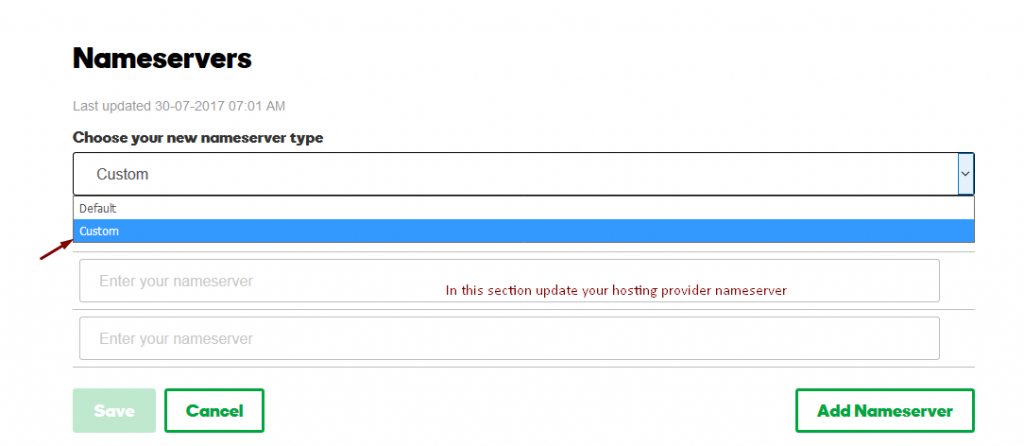 After entering nameserver in custom section don't forget to save it. Please note that DNS propagation can takes upto 48 hours. So it's not necessary your website will live in next 2 minute after changing nameserver. It will take some time. Usually website lives in 1 – 2 hours after changing nameserver. You can verify your nameserver changes here.