Google has released a new app called Areo. This app is currently for those users who lives only in Bangalore and Mumbai in India. This app will help you order food from your favorite restaurants in a single tap from your phone.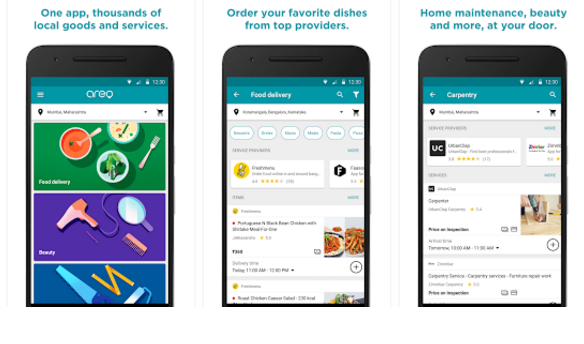 It has robust search features built-in, you can search by dish or restaurant, and also filter between vegetarian and non-vegetarian food. You can also search for home services from local electricians, painters, cleaners, plumbers and more.
You can also schedule time for delivery of product and for home services according to your convenience. You can pay for services by using credit/debit card and net banking or cash on delivery. This app is available on google play store.